Make neon sign.com
is a world leader in making custom neon signs.
With 10 years of experience making neon signs, there is no project we can't handle.
We use new Neon Flex technology that uses LED neon, which is safer for the end-user, consumes less electricity, is much more durable, and is difficult to break since it is made out of silicon.
Most importantly, it is more affordable for our customers!
Our professional team can create and bring to life any design that you can imagine.
We work with many professional brands, and you can find our signs in many places , such as:
Restaurants, coffee shops, clubs, weddings, offices, concerts, art shows, home decorations, and more.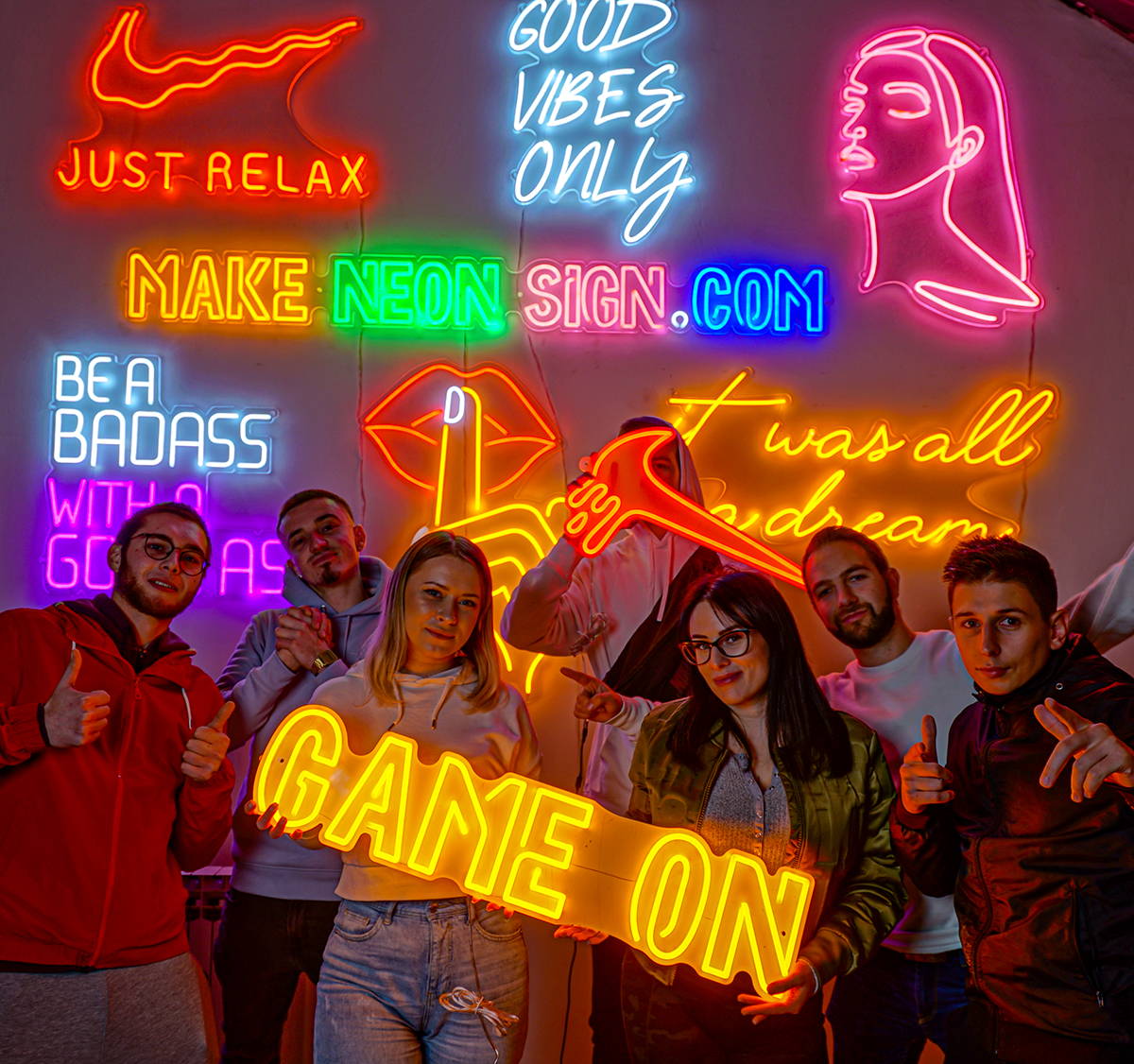 If you want the best quality professional service and a fair price, then Make-Neon Sign.com is the best option on the market for you. We partner up with e-commerce professionals, E-COMMERCE GLOBAL GROUP LTD- , to ensure a safe and secure checkout, 24/7 customer support, and 3 years of warranty.

E-COMMERCE GLOBAL GROUP LTD
71-75, Shelton Street,

Covent Garden,
London, WC2H 9JQ,
ENGLAND
And
PLUS 385 Ltd
Maksimilijana Vrhovca 18
47000 Karlovac
Croatia
EMAIL US

support@makeneonsign.com