Best Gift for your love ones




FREE EXPRESS DHL SHIPPING
five-star reviews in 3 weeks
Personalized Wooden Docking Station is great place to store your every day items to stay organized and never find yourself looking for your things again!
If you looking for gift for your Husband, Wife or office friends this is ideal option, you can engrave the name and the message on the Docking Station.

Is great for changing your phone since there is special cut for charger so you wont damage your cable when charging.
• When assembled this item measures 8. inches tall, 11 inches wide and 8 inches deep (21 x 28 x 21 cm).
• It holds your Phones, Wallet, Rings, Watch, Keys, Glasses, and Miscellaneous items all in one place.
• It keeps all everyday essentials organized and easy to locate
• Easy to assemble just slide the back piece through the holes on the front, no glue, screws, or nails required.
• Perfectly placed slots allow you to easily thread your charger cord to your phone with no frustration.
• Made from High Quality Baltic Birch ½ inch wood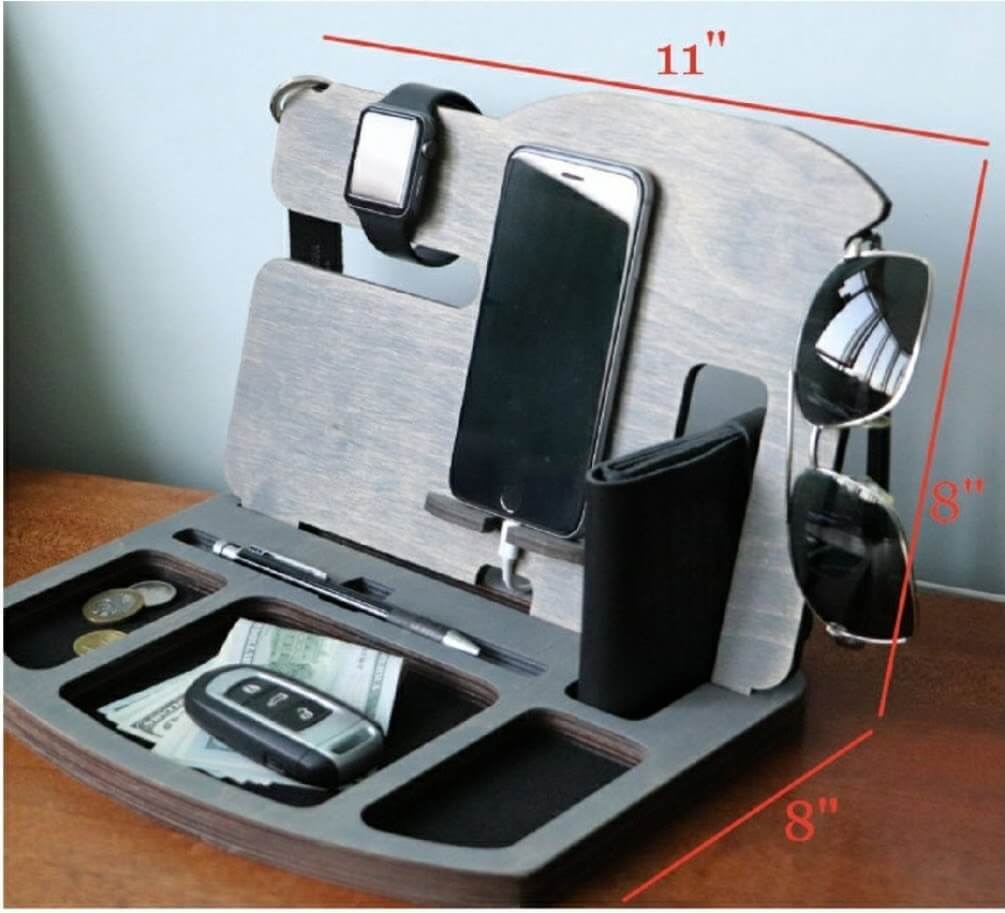 Engrave your name and message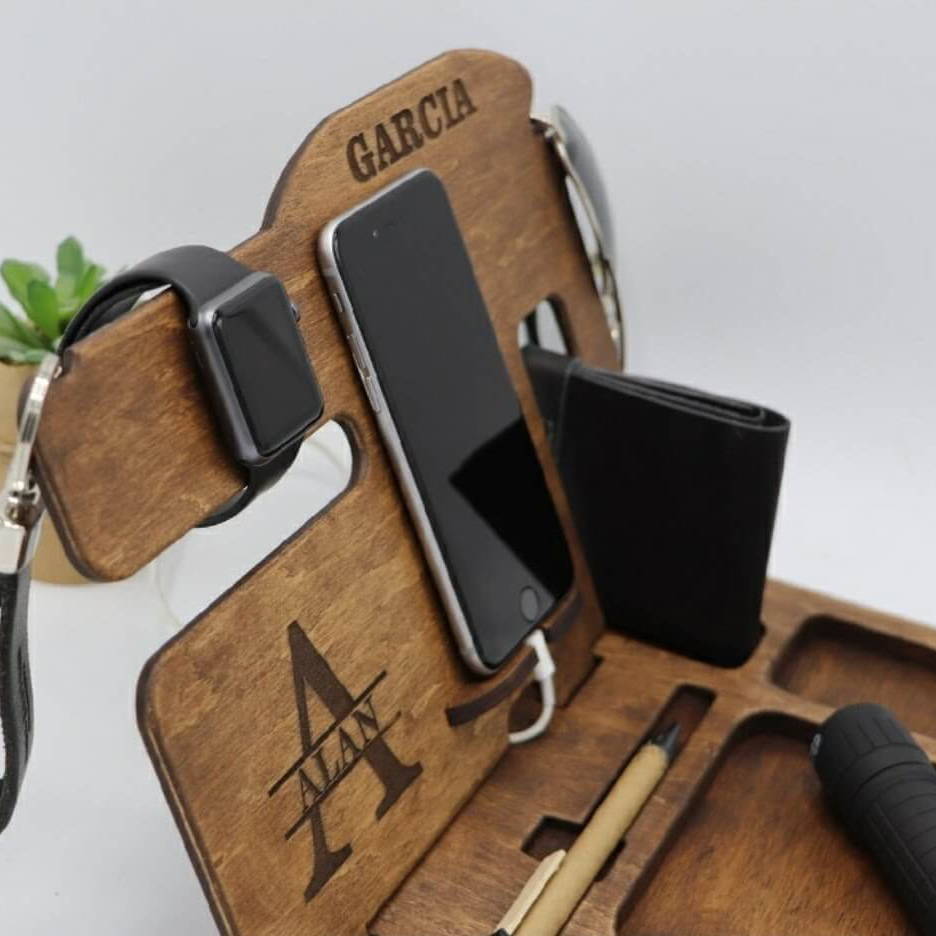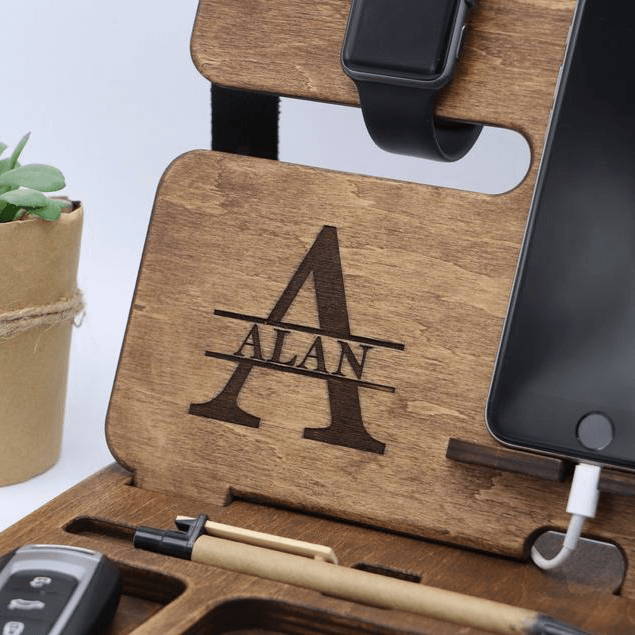 Our Wooden Docking Station is made with highest quality.

We provide free delivery and free returns on all our products.

We send this product by DHL express. so it will arrive in 5 working days + 2 days we need to make your product